We, as leaders, gain results by harnessing the skills and engagement of others. Coach Gail has helped me harness and develop the skills and accountability of my employees to ensure they are fully engaged with our Mission.
Do You Need Business Coaching
It's lonely at the top. Who motivates and inspires the top person? Who does the top person go to in order to vent; bounce off ideas; be accountable to; personally and professionally develop themselves; become aware of blind spots; to increase effectiveness and reduce stress; to clarify direction, goals, vision; and to improve personal and organizational communications?
Building a small business can be exciting, rewarding and frustrating all at the same time. Challenges and opportunities exist at all stages of a company's growth, from the start-up phase to when the organization is successful and rapidly growing. It's the specific nature of the various challenges and opportunities that can be different, based on the phase the company is in.
Coach Gail works with business owners, managers and sales professionals to increase their individual and business focus; identify and work on priorities; and become better organized. She also helps them implement personal and employee accountability to ensure they and their teams execute their plans to achieve measurable and tangible results. Effective communication is a key ingredient in all interpersonal relationships, as well as at the organization level. Coach Gail has also helped enhance communication for many of her Clients.
If the above resonated with you in any way, then you may benefit from a coaching relationship. Contact Coach Gail to explore how coaching can help take you and your organization to higher levels of success.
Leadership Management
Are you a business owner who struggles with getting your team members to do what they're supposed to do? Are you a new manager who has been recently promoted and find it difficult to manage people who used to be your colleagues and now you're their boss? Strong and effective leadership and management drives organizational results. Business owners and other leaders must devote a large percentage of their time to develop, support and hold accountable their team members. Leadership also requires creating and articulating a vision, setting goals, creating plans, communicating values, direction, clear expectations and organizational results. A leader must also develop a motivational environment that brings out the best in people. Coach Gail works with business owners to assist in their continual development as leaders. She also works with individuals who are new to management. A business owner will not be able to "let go" and trust his direct reports until they have demonstrated the ability to follow-through, lead people, manage the workload and execute on the company's goals and plans.
Sales/Marketing
Are you a seasoned sales professional whose sales results have reached a plateau? Are you new to sales and need to develop your prospecting, sales presentation and customer retention skills? Coach Gail works extensively with sales professionals. Her philosophy is that a sales professional is the CEO/President of his/her business inside the company he/she represents. Consequently, she coaches him/her as she does the CEO/President who owns the business. Coach Gail helps the sales professional set goals, develop an action plan and tracking mechanisms to monitor activities, as well as results. She holds the individual accountable to implementing his/her plan, overcome obstacles and maximize opportunities. She also helps the sales professional work within a "sales system" in order to deliver consistent positive results.
Customer Service
Are you generating a lot of sales and gaining new customers, only to experience your existing customers leaving out the back door? It has been said that the average business will lose 20% of its customers each year. If that same company increased its sales by 20%, the net gain would be 0. In addition to a company focusing on creating new business through effective marketing and sales processes, it is equally, if not more important, to retain existing customers through business processes and systems.
Coach Gail works with her clients to develop customer service skills and systems to ensure that long-term relationships are built with their customers. Coach Gail's clients strive to build their businesses with loyal customers, not just satisfied customers. The difference between a loyal customer and a satisfied customer can deliver vastly different results.
Goal Setting & Planning
The reason most individuals and companies don't achieve what they desire is because they aren't setting effective goals. Coach Gail works with her clients to set goals in a way that will ensure their achievement. Using Coach Gail's Goal Achievement Process, her clients accomplish both their business, career and personal goals. RESULTS are what count! Coach Gail delivers results!
Time Management
Do you work hard, put in long hours and sometimes feel overwhelmed and like you're not getting everything you want done? To be effective and productive, an individual must manage herself and her use of time. Coach Gail helps her clients focus on their priorities, reduce interruptions and other distractions to accomplish more in a shorter period of time. That all leads to greater work/life balance. Who doesn't want a high quality of life?
Personal Organization
One of the keys to being productive and effective is to be organized. Coach Gail tailors her coaching services to each individual client to help them stay organized both at work and at home. Being organized helps reduce wasted time, provides more time for fun stuff and dramatically reduces stress.
Communication
As a business owner or manager, do you wonder why your team members are not as productive and effective as they can be based on their knowledge, skills and abilities? As an individual, do you ever have problems effectively communicating with co-workers, customers, family or friends? Have you ever felt misunderstood or experienced another person not "getting" what you're trying to tell him? Effective communication takes many forms and is a major key to positive business results and excellent interpersonal relationships. Coach Gail works with her clients to enhance their abilities to effectively communicate with a variety of different people. Better personal and professional communication strengthens relationships with others and improves outcomes.
Team Building
Is your team functioning like a well-oiled machine? Do you experience conflict between members of a team or among different teams within the company? Do you sometimes feel like the right-hand doesn't know what the left-hand is doing, so to speak? High-performing teams do not happen by accident. They are built with intention, deliberation, clear roles and responsibilities and specific expected outcomes. Coach Gail works with business owners, managers and groups of individuals to enhance team work. She helps her clients create alignment among all the teams, so they are all working together towards common business goals and objectives.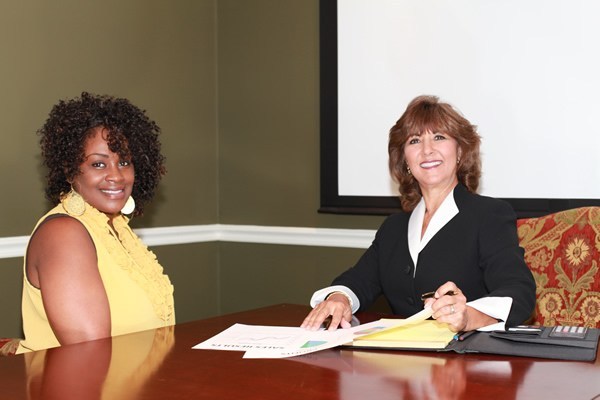 My Approach to Coaching
All my services are custom-designed to meet your unique goals, objectives and business or life challenges and aspirations. I have individual and group coaching by phone. My clients are successful small business owners, managers and individuals who are never satisfied with the status quo. They believe in continued personal and professional growth, development and improvement. I have a saying they agree with, "A person or a business is either green and growing or ripe and rotting…there is no in-between. The minute you think you've 'arrived', you're dying on the vine."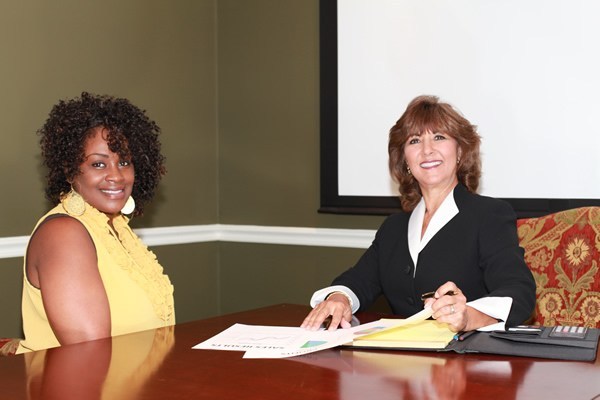 Client Industries
As successful as my clients are, they realize that if they don't continue to stay ahead in their respective fields, they will quickly be surpassed by someone else or another company. Winning and leading is an important quality in all my clients, regardless of their industry. Although my clients represent a variety of disciplines, they share the same challenges and opportunities stemming from their growth and success.
Independent and Captive Insurance Agencies
Printing and Graphic Arts
Financial Services
Computer Software
Consulting
Manufacturing
Healthcare Providers
Real Estate
Commercial Developers & Builders
Security & System Controls
Retail
Service Industries
Non-Profit Organizations
Frequently Asked Questions
What is Business Coaching?
Coach Gail works with business owners in various ways on a customized basis depending upon what is needed. Some of the areas are company structure to ensure the right people are in the right seats; develop foundational elements such as recruiting/hiring/onboarding, sales, and customer service processes; ways to hold team members accountable for results; improve time management and organization of the owner and team; ways to improve communications, team building, productivity and business results; ideas to create a motivational environment; much, much more. Contact Coach Gail for a complimentary meeting to explore how her coaching services can help you and your business.
How Do I Know if Business Coaching Is Right for Me?
Have you lost the fun in owning and running your business and feel like all you're doing is living and breathing your business with little time for family, friends, vacations and fun? Do you believe that you have good employees but they're not as productive and successful as they can be? Are you still too involved in the day-to-day details of running your business? Do you think the incredible potential of your company is not being realized but you struggle to figure out why? Would it be helpful if you had outside, objective feedback and input from a business/life coach to bounce ideas off of and accelerate the achievement of your goals? Is there a feeling that there is a breakdown in communications in your company? Do you have to solve most of the problems and make all of the decisions? Do you have lots of ideas but can't seem to get them implemented or you struggle to stay focused and/or consistent? Do the same problems keep surfacing, deadlines are being missed and quality and service is suffering?  If you answered yes to any of these questions, you will greatly benefit from business/life coaching. Contact Coach Gail for a complimentary introductory meeting to explore how her coaching services can benefit you and your company. 
Do You Only Work With Established Companies?
Coach Gail's coaching services are totally custom-tailored to each client's needs and expected outcomes. She has worked with individuals fresh out of college who are seeking a career path. Other clients are entrepreneurs starting a new company or well-established business owners and companies who have a desire to continually grow, learn and develop themselves to be the very best they can be. Coach Gail has worked with individuals who are new to sales or management, as well as, those who have a proven track record but want new, fresh ideas for continued success. 
Do You Offer Ongoing Consulting Services?
Coach Gail provides customized coaching and other services. Contact her with what you would like to accomplish. If she isn't the right fit for what is needed, she may be able to provide suggestions. 
Coach Gail has been an invaluable asset to our agency. She has helped us become more profit-oriented, increased our focus and organizational skills, helped us create an environment of accountability for all agency members, and escalated our staff's professional development through targeted individual coaching sessions. She is a treasure-chest of tools necessary to take your business to the next level of excellence
Gail has been instrumental in helping me transition from insurance agent to Agency CEO. She understands the challenges that we face in our agencies and has helped me to make the changes necessary for personal and professional growth. I now own an agency whereas before the agency owned me.
Gail Riegelmayer'sbusiness coaching has helped me define clarity and accountability in bringing all the numerous parts of my business together. Her experience and skills create a powerful package for marketing development. Anyone who can use some help in boosting their business performance would greatly benefit from Gail's expertise.